Get Involved!
What is your vision for where you live, work, or visit?
How can we…
Protect NH's unique beauty and character?
Wisely invest limited financial resources?
Keep the city in the city and the country in the country?
Increase economic opportunities?
Create safe places to live?
Conserve our natural and social resources?
Online Forum

Listening Sessions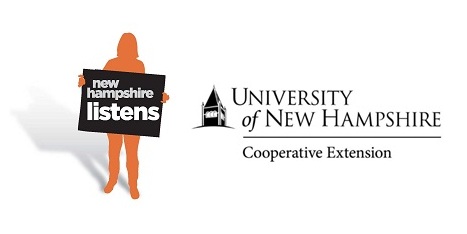 How can we make our region the best place to live, learn, work, and play for everyone?
Be a part of a thoughtful and informative community conversation about the future of your community, region, and state. Event dates may be found on our Events Calendar or at NH Listen's website where you can register online. Download the Discussion Guide.